Twenty Questions You Should Always Ask Your Cosmetic & Plastic Surgeon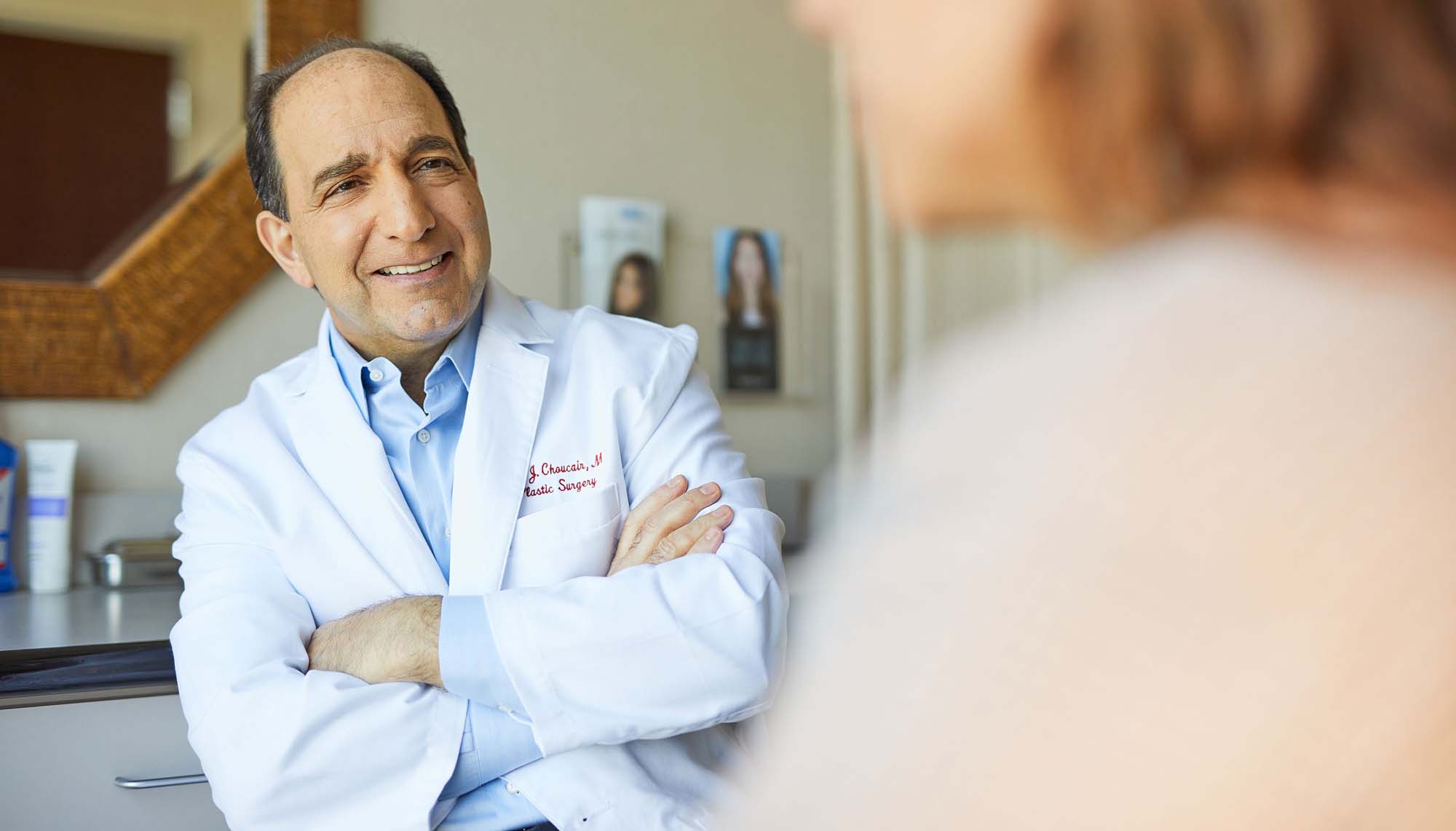 Below is a checklist specifically designed just for you to take to your initial consultation with your prospective cosmetic and plastic surgeon. Ramsey J. Choucair M.D, of Dallas, Texas truly desires for you to choose the "right" surgeon, and to do so, he feels it is important that you ask the "right" questions and get the "right" answers! Dr. Choucair recommends that you print this list of questions and take it with you to your initial consultation appointment. Even though Cosmetic and Plastic Surgery and non-surgery procedures have become more widely accepted over the past several years, they should still be taken very seriously. It is imperative that you research the procedure/s you would like to have completed as well as the background of the physician you are considering doing your surgery. Here's your list of "Twenty Questions You Should Always Ask Your Cosmetic & Plastic Surgeon!"
Are you board certified? By which board? And, in what specialty are you certified?

Where and when did you complete your medical training? How long have you been in practice as a cosmetic and plastic surgeon?

Have you previously practiced any other type of medicine outside of cosmetic and plastic surgery? If so, where and when?

How many procedures have you performed this year that are like the one/s you are recommending to me?

Which techniques will be used?

How long will my procedure take?

How much pain should I expect to experience after my procedure is completed? How will I be managing my pain? What type of medications will be used?

Where will you be performing my procedure? If I would like to have my procedure done in a hospital would I have that option, if you typically do your procedures out of your office?

Is there an overnight stay involved with my procedure? Will you be available to personally monitor me after my surgery?

Do you use a board-certified anesthesiologist? And, will they stay through the duration of my plastic surgery procedure, including during my initial recovery time?

Will you perform the entire plastic surgery procedure from beginning to end?

Will I have any noticeable scars?

Are there any risks with this cosmetic procedure?

What type of results should I expect?

Do you carry malpractice insurance in this state?

Which medical societies are you a member of?

May I see before and after photos of the same procedures that you have performed on other patients?

May I speak with a few of your patients who have had the same procedure I need?

Do you offer financing?

How long should I expect my plastic surgery results to last?