Extraordinary Care with Ramsey J. Choucair, M.D.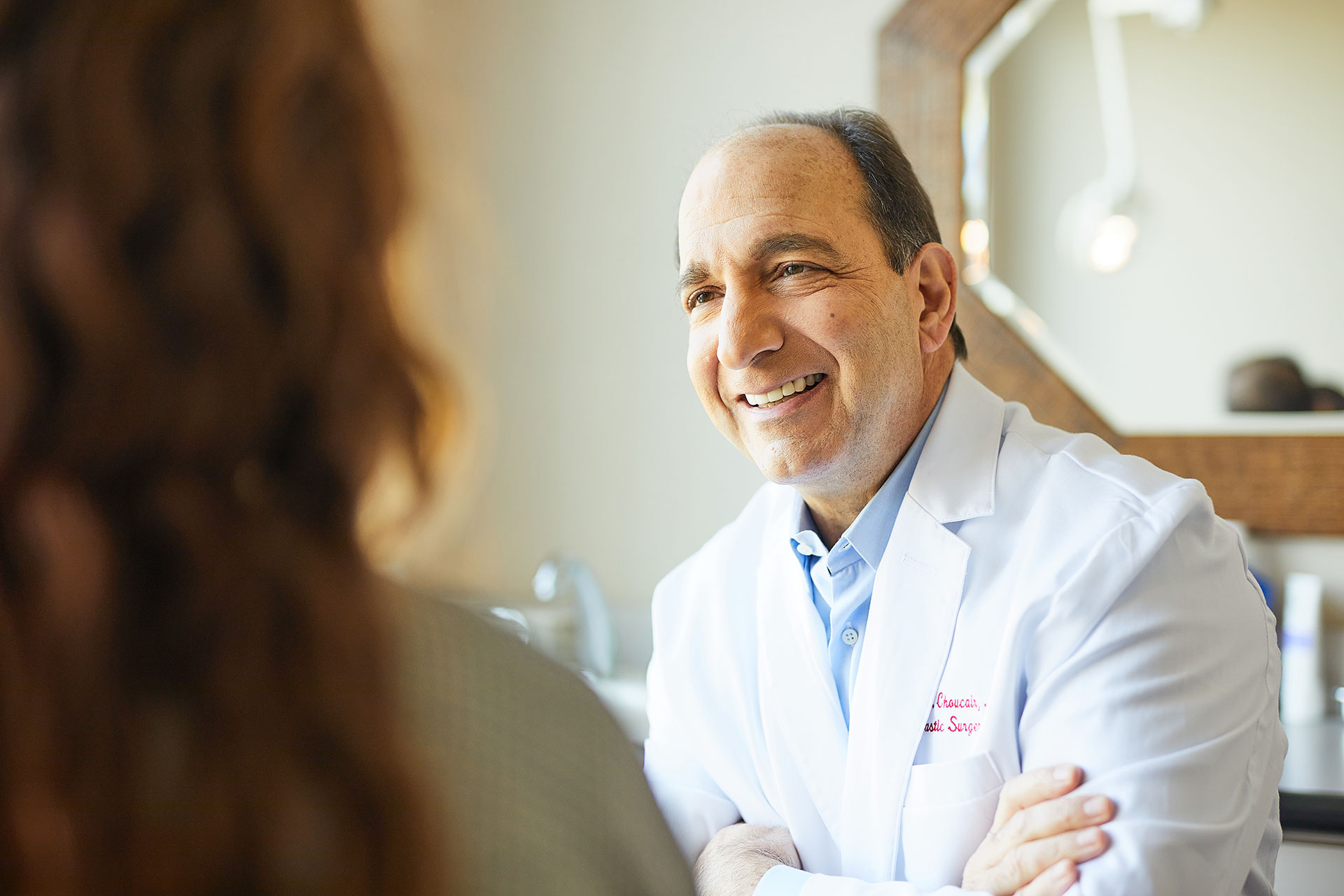 The primary aim of our plastic surgery practice is to provide the highest quality care in a comfortable, private environment and with the golden rule in mind.
"Extra-ordinary" simply means that we try each day to go the extra mile to provide you with the most personal service available. This translates into easy access to our team of professional nurses, experienced assistants and most importantly your surgeon, Dr. Choucair.
Easy access means our phones are answered without going through a phone tree, after hours you have direct access to Dr. Choucair following surgical procedures, we have the utmost HIPAA compliant technology such as texting for your convenience and no question is too small when you're recovering from surgery.
"Extra-ordinary care" means that we make every effort to be in touch with you regarding your questions, concerns and expectations before snd after your surgical procedure. We want you to know that we care about you as a person and that your experience is of the utmost importance to us as caregivers.
It's more simply stated in the "golden rule philosophy"… "Do unto others as you would have them do unto you". Treat others like you would like to be treated. This time-honored philosophy guides our practice and our care.
We look forward to providing you with the kind and compassionate care any person desires and deserves.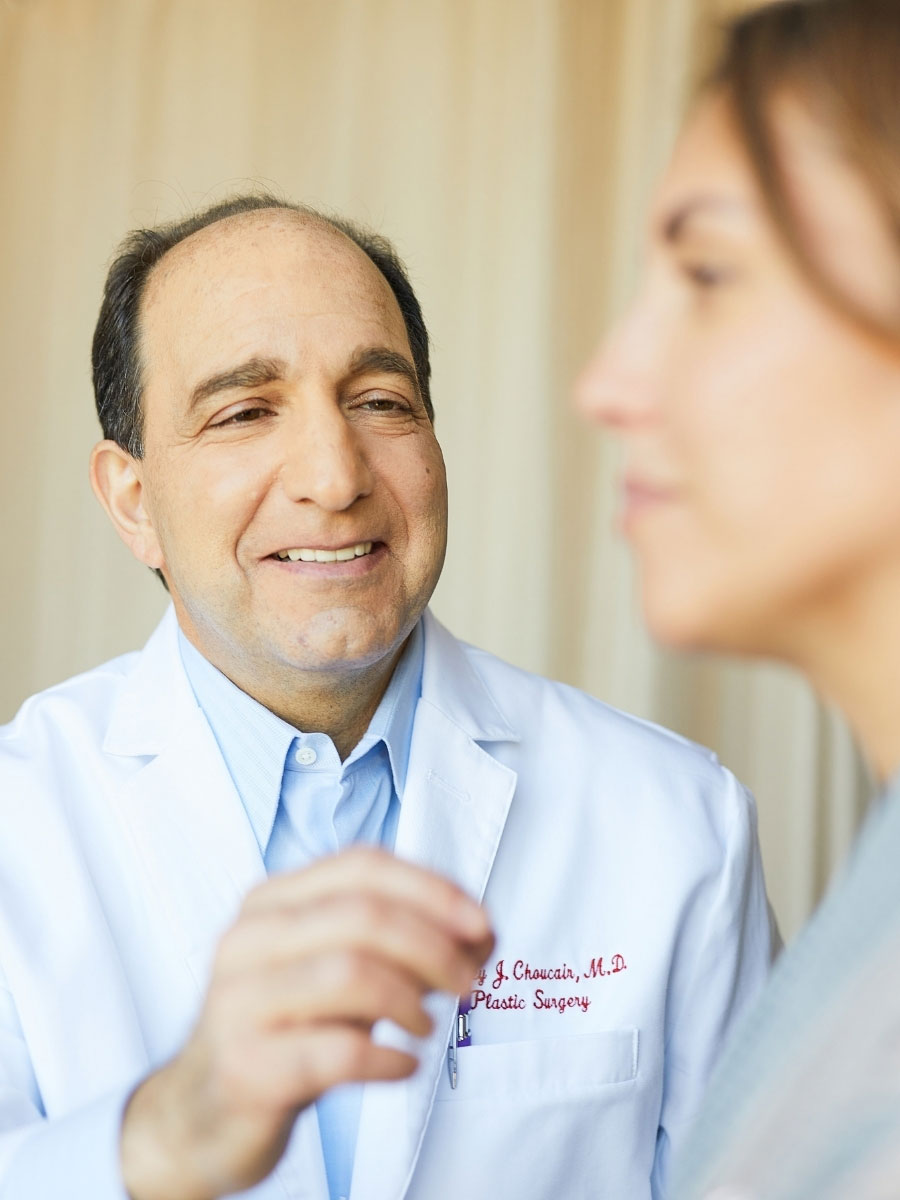 The Benefits of Dr. Choucair's Extraordinary Care:
Comprehensive initial consultation with Dr. Choucair

Unhurried one-on-one time with Dr. Choucair to address all questions and concerns, to ensure a confident, positive experience for you and your caregivers

Intimate practice where each patient is welcomed and valued

Extensive pre-operative education and prep

Compassionate, experienced care coordinators

All nurses are registered nurses (RNs)

Board-certified anesthesiologists, without exception
Dr. Choucair himself will perform your surgery, using specialized techniques that minimize tissue trauma and bruising

Accredited surgery center dedicated solely to Dr. Choucair's patients

Private overnight registered nurse after surgery

Choice of private recovery room at Dr. Choucair's surgical center or arrangements at luxury accommodations, such as Dallas's The Mansion

Unlimited follow-up phone consultations with Dr. Choucair during the healing process

Discreet care: Your privacy throughout the entire process is assured

Home healthcare visits during the post-op phase
Nothing short of perfection…Dr. Choucair and his entire staff are beyond amazing in every aspect. From the minute I sat down in my initial consultation to my most recent post-op appointment, I have felt very comfortable. Dr. Choucair is extremely thorough in his explanations and answering any questions you might have about any procedures. His team goes above and beyond to take care of you. This practice has exceeded all of my expectations.
—N. G., Mommy Makeover patient